Lemon Pudding Cake W Mixed Berries and Powdered Sugar Glaze
SavvyL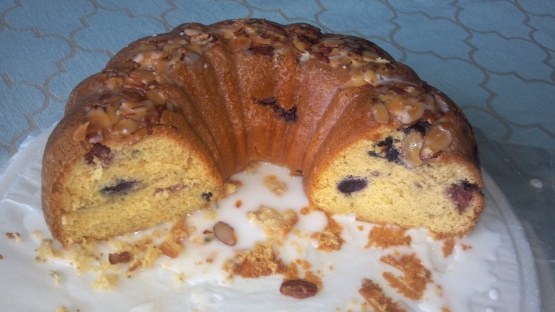 A very moist cake made with boxed cake & pudding mixes and frozen berries. Super simple.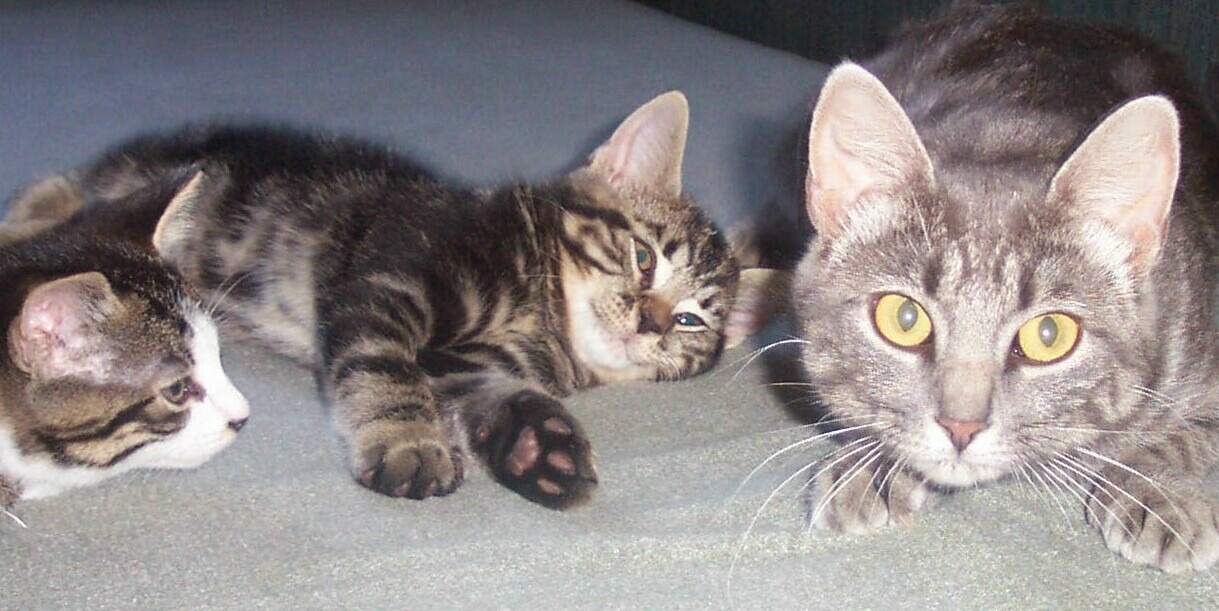 What an awesome cake Savvy. We really enjoyed this tasty ttreat. I made it for our Easter dessert. It was perfect. My little granddaughter really loved it. I used blueberries and raspberries for the berry mixture and almond extract and lemon juice in place of the almond liquer. This tall cake was light, moist and very tender. It was full of flavor and had great textures. The crumb on the cake was perfect. It was quick and really easy to make. Thanks for sharing this treat, that was made for Spring Pac/2012
Pre-heat oven to 325 degrees. Grease and flour a 12 cup bundt pan.
Pour sliced almonds in the bottom of the bundt pan.
Combine all cake ingredients, except for berries, in a large mixing bowl. Blend, with mixer on medium, for 2 minutes.
Fold in thawed berries.
Pour mixture into bundt pan over the almonds.
Bake for 1 hour at 325 degrees. Remove from oven and cool for 5-10 minutes. Invert onto cake plate.
For glaze, combine powdered sugar and milk, using more or less milk to get to desired consistency. Drizzle over cooled cake.