Prep 20 mins
Cook 45 mins

A light dessert that is transformed in the oven, creating a creamy lemon pudding covered with a light sponge cake.
Directions
Preheat oven to 350 degrees.
Butter 8" square pan or baking dish.
In mixing bowl, combine 3/4 c of the sugar, salt and flour and stir them together.
Add melted butter, lemon juice and zest and egg yolks.
Stir until thoroughly blended.
Stir in milk.
In separate bowl, beat the egg whites with remaining 1/4 c sugar until stiff, but moist.
Fold beaten whites into lemon mixture, then pour batter into prepared baking dish.
Set the cake pan into a larger pan and pour hot water into larger pan to come halfway up the sides of the cake pan.
Bake for 45 minutes until top is lightly browned.
Serve warm or chilled, with whipped cream, if desired.
Most Helpful
I have been making this dessert for years and just love it....never any leftovers with this one.....you almost have to fight off the scavengers in order to lick the bowl! Very easy to make and has a lovely delicate lemon flavour. Don't miss this one...It's a real winner!
This must be one of the most popular pudding recipes in the Western World! My own "old faithful" uses less butter and sugar, but basically (there are several variations in Zaar) they are all the same. It's delicious after a meal of fresh fish, for some reason. "Alabamagirl" found the custard too watery. Difficult to say why, but usually I do use less than the 1 1/2 cups of milk specified. (So, try less liquid next time).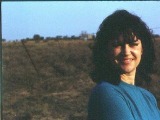 I tried this for the second time to see if it was really as teriffic as I thought the first time. It was. The pudding was perfect and the sponge is light. For the person who had liquid pudding, I can't imagine what happened but my family loves this.