Redsie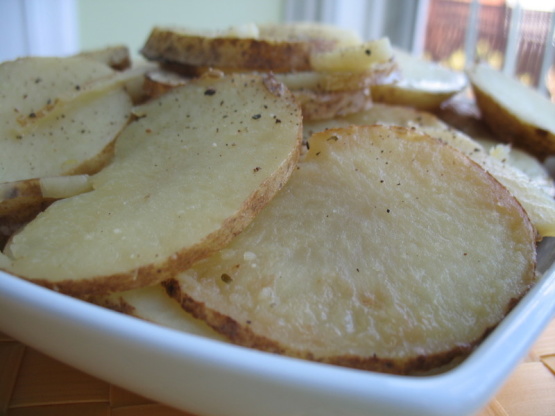 A family favorite at our house - modified from "Simply Light Cooking" cookbook with some time-savers noted in the recipe.

This was delicious! I somehow ended up with a lot of liquid which didn't seem right, but turned out to be just fine. I used red potatoes instead of brown because i like them better, and i used rosemary instead of dill.
In a non-stick skillet heat oil; brown potatoes for about 5 - 10 minutes stirring every minute or so (you can skip this step and go directly to next step adding potatoes & remaining ingredients to skillet to save time).
Add remaining ingredients to skillet and stir to combine. Reduce heat to low, cover and let cook until potatoes are tender, about 15-20 minutes.
Note - I use about a teaspoon of the McCormick salt free seasoning blend called "It's a Dilly" instead of the last 4 ingredients on the list - a time saver and gives it a really nice flavor.
Second note - original recipe says good served warm or cold - like a potato salad? I haven't tried it cold, but it certainly has potential!