Lemon-Poppy Seed Dressing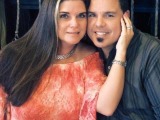 From Southern Living March 2007 test kitchen's top rated recipes.
Directions
Process 2/3 cup light olive oil and remaining ingredients in a blender until smooth.
Store in an airtight container in the refrigerator up to 1 week; serve at room temperature.
Most Helpful
I made the recipe exactly as written. It was very good. The next time I make it I will cut back on the sugar just a little. I thought it was pretty sweet. IMO, the sweetness overpowered the lemon.

I halved the recipe and put on greens with mand. oranges and avocado, along with crab cakes. I heated my sugar in the micro with the rest of the ingred. to dissolve the sugar better. I enjoy a sweet dressing and the fresh lemon juice combines great with the sugar! I used the leftover dressing with another salad with feta and blackened chicken and it went geat with that, too. Thanks Juenessa, for posting! Roxygirl

This is a wonderful dressing! I whipped it up for tonight's tossed salad. Very simple to make. Thank you, Juenessa!