Lemon Poppy Seed Bundt Cake
ebflin26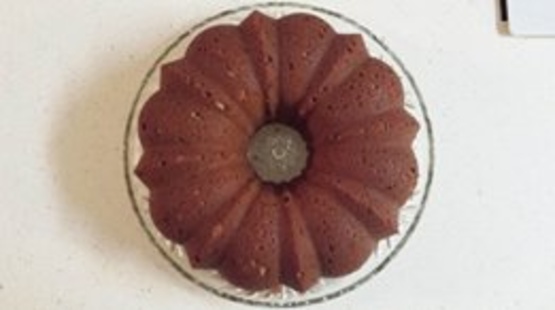 Old fashioned and no store mixes. Inexpensive, keeps well, wonderful lemon taste.
If you miss the lemon poppy seed bunt cakes that were once offered at Panera Bread, this is the recipe for you! <br/><br/>I used to work at Panera and I have to say this cake is absolutely delicious and spot-on. I have made this cake as mini bundts as well as one large bundt and both turned out beautifully! This recipe is definitely a keeper.
1.Heat oven to 350°F Butter a 12-cup bundt pan.
2.In a large bowl, whisk together flour, baking powder, baking soda, salt, and the 1/4 cup poppy seeds. Set aside.
3.In another large bowl, beat butter (or margarine) until smooth. Add sugar and beat for 2 to 3 minutes until fluffy. Beat in eggs, one at a time, beating well after each addition. Add lemon juice, lemon zest and vanilla and beat until combined. Beat in flour in three additions, alternating with yogurt. Beat for 2 minutes. Spoon into prepared pan.
4.Bake at 350F for 50 minutes or until a toothpick inserted in center of cake comes out clean. Cool on a wire rack for 20 minutes. Run a sharp knife around edges of the pan. Turn out and cool completely.
5.Glaze1 cook glaze 1 ingredients together in small pan unitl syrupy. Pour over cooling cake to soak in,.
6.Glaze 2: in a small bowl, mix together confectioners' sugar, lemon juice until smooth. Drizzle over top of cake and let it roll down the sides. Decorate with lemon zest or poppy seeds.