gailanng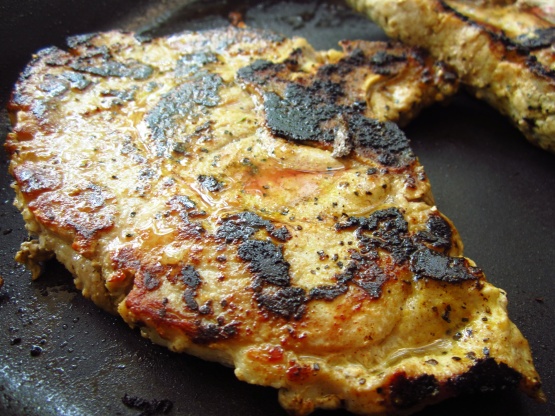 I discovered this easy way to make moist, tender pork chops by accident. I haven't made my pork chops any other way since!
Season THAWED pork chops with Lemon pepper seasoning, rubbing into the meat on each side.
You can season the meat as liberally as you would like.
Heat the oil in a medium non-stick skillet over medium heat.
Add the pork chops and cook until golden and tender, about 6-10 minutes per side, depending on the thickness of the chops.
Lemon Pepper seasoning is wonderful on pork chops and makes them VERY tender and moist.
ENJOY!