Lemon Pepper Flank Pinwheels
diner524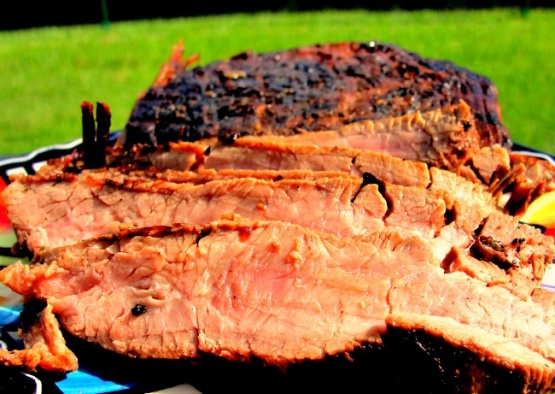 This has been my all time favorite flank steak recipe. I usually make it without pinwheeling (is that a word?). I got this out of a Better Homes and Gardens Barbecue Cookbook back in the late 70's. Here I go again telling my age. Cooking time does not include marinating.
What a wonderfully flavored flank steak!!! I made 1/2 of the recipe and just marinated the whole steak, but did serve the slices with some grilled onions and mushrooms for a fantastic main dish. The steak was so nice, tender and so flavorful, from such a simple quick recipe. This is a recipe I will add to my favorites for 2014. Thanks so much for sharing the recipe TeresaS!!!
Pound each flank steak to a 10X8 inch rectangle.
Cut each rectangle into four 10X2 strips.
In bowl, combine burgundy, cooking oil, soy sauce, lemon pepper, Worcestershire and pepper sauce.
Place meat strips in plastic bag; set in a deep bowl.
Pour wine mixture over meat: close bag.
Marinate 4-6 hours or overnight in refrigerator, turning twice. (I usually leave steaks whole and don't put in tomatoes or mushrooms, although it is excellent with them . Just a family preference).
Drain meat; reserve marinade.
Loosely roll each strip around a cherry tomato or mushroom cap, starting with short side.
Skewer securely with wooden picks.
Grill pinwheels over medium coals for 15 minutes.
Turn meat; grill about 10 minutes more for rare.
Baste with marinade often.
Remove picks.