Annacia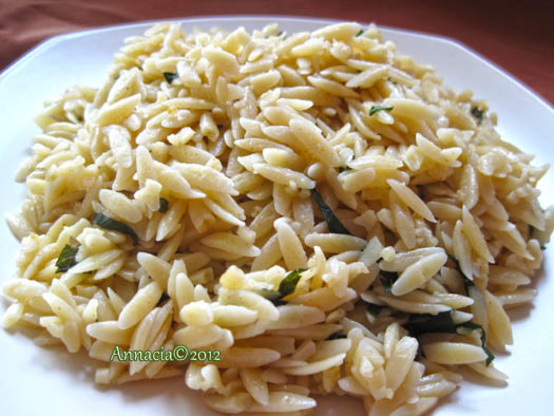 A recipe found in the Food Network Magazine September 2011 edition, with modifications.

Magnificent! So easy and the mint gave it that little something special. My kids really thought this was rice and ate a hearty portion each. I love this and will definitely be making it often. I did take pictures, but am having technical issues with my computer, so I will be back to upload them. Thank you so much Lori Mama! Made for I RECOMMED TAG GAME.
In a medium sized pot, bring water to a boil and add the salt, Orzo, paprika.
Lower to a simmer and cook, covered,12-15 minutes or until tender,.
stirring occasionally.
Let cool slightly and then add the mint, lemon zest/juice and green onions.
Check for seasoning.
Serve.