Lemon-Oregano Marinade for Poultry
Pamela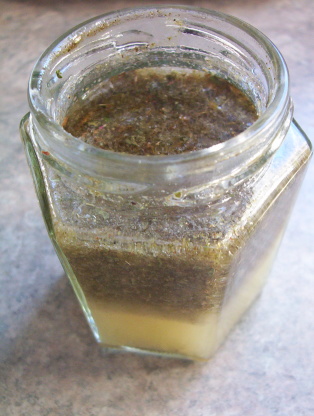 This is a wonderful marinade for dark meat such as chicken thighs or turkey legs. It can be used for white meat also, but it's best to leave the skin on white meat until it is cooked.
Mix ingredients in a small bowl.
Marinate chicken or turkey for several hours prior to broiling, grilling, or barbecuing.