Leslie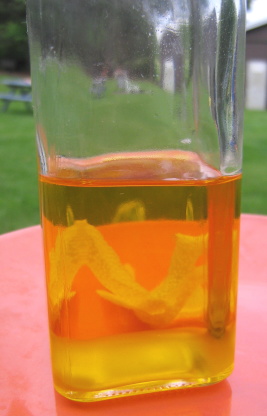 From Sara's Secrets, this isn't secret anymore! Delicious in almost anything!

Top Review by WiGal
Love this! Wonderful to use when weather here is too hot to cook. Have drizzled on cauliflower, asparagus, and broccoli, and even coated a summer squash casserole dish with. Plan on making another batch soon. Thank you for sharing.
Place the oil and the zest in a glass jar. Let it stand at room temperature for at least 2 weeks, shaking occasionally.
Pour the oil through a strainer and discard the zest. Transfer to a jar and store, tightly covered, in refrigerator. Enjoy!
Yield: 1 cup.