~Leslie~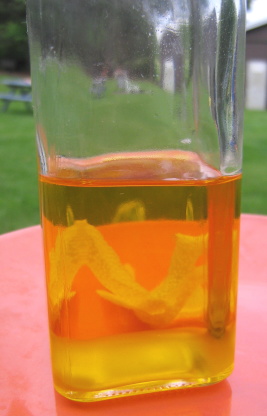 From Sara's Secrets, this isn't secret anymore! Delicious in almost anything!

Top Review by Calee
Sharon this is awesome. I made this about a week and a half ago took one smell and couldnt wait to try some. Great lemon flavor I used it to brush on baking pan to oven fry some fish and omg! I cant wait to try this with a salad dressing. I have more going again and can see this being a staple in my pantry. Thanks for a great idea Sharon
Place the oil and the zest in a glass jar. Let it stand at room temperature for at least 2 weeks, shaking occasionally.
Pour the oil through a strainer and discard the zest. Transfer to a jar and store, tightly covered, in refrigerator. Enjoy!
Yield: 1 cup.