Prep 10 mins
Cook 30 mins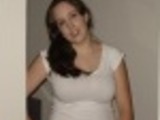 Directions
Place chicken pieces on an unheated broiler pan, broil 4 inches from heat for 15 minutes, until light golden brown.
While broiling -- in a bowl stir together oil mustard lemon juice lemon pepper oregano red pepper salt & pepper.
Brush mustard mixture onto chicken turn chicken brush with remaining mixture.
Broil for 5-10 minutes longer, until chicken is no longer pink.
EDITED to changed red peppers to red pepper flakes.
Most Helpful
Followed recipe as is and they came out juicy. A simple dish, but very delicious. Not too sweet or mustardy. Just right. Smells good too while cooking! Served it with Recipe #302284. Thanks for sharing this,Jen's Kitchen!

I don't know if my lemon pepper has more pepper than normal, but this was almost too peppery to eat. I used a scant 1/8 tsp. cayenne pepper-I guess that was what was meant by "red peppers". I also used several shakes of salt & pepper, but not what I'd think of as "out of the ordinary". I may try this again, using no extra pepper & much less lemon pepper.
This was delicious and oh so easy. One exceptional thing is the cooking method. It made an incredibly moist breast, far moister than pan frying. I will be using this method often. Clears up the stove top with less need to monitor (i kept the rack one level lower than normal broiling for browning)and used a skillet. Flavors were simple and good and a snap to put together.