Calee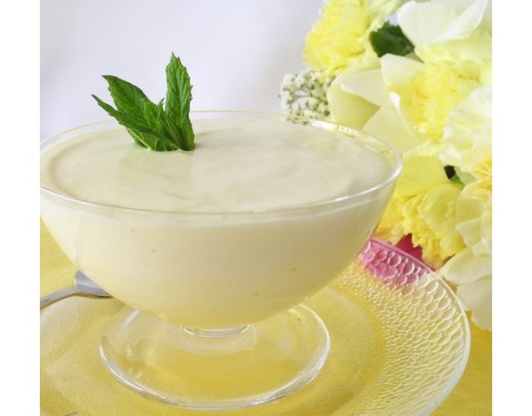 Light and fresh - perfect for Mother's Day or a spring brunch.

Sorry because I do not write English very well. This mousse is fantastic, really, really good. The only change I made was 1 1/4 cup of sugar instead 1 cup. Tanks for this recipe. LAU1319
Beat eggs and sugar until pale, about 5 minutes.
Beat butter into sugar mixture in a thin stream.
Add lemon juice.
Pour into top of double-boiler.
Cook over moderate heat, whisking constantly, until mixture thickens, about 15 minutes. Add lemon zest (but not if you want a smooth custard).
Transfer custard to a medium bowl, place piece of plastic wrap directly onto surface of custard to prevent skin from forming and refrigerate atleast two hours.
Beat cream until soft peaks form.
Fold into chilled custard.
Serve in stemmed glasses, garnished with mint.