alligirl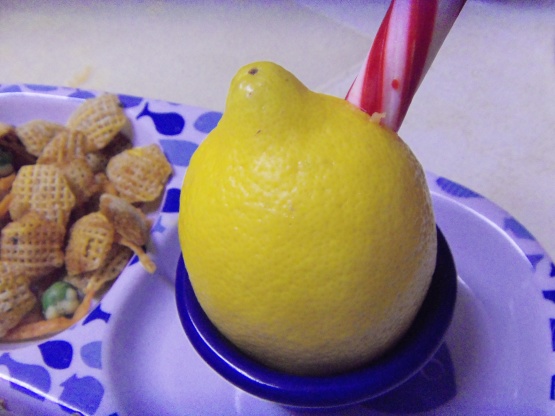 Easy to make and fun. As you suck on the candy cane small holes appear acting as straws. This is best if you use a thick candy cane stick and cold fruit. With the great variety of candy can flavors available use your imagination and create your own favorites. Mine is clove and orange.

This is such a cute idea, I immediately thought to make it for my DS. We used to make them back in high school, and it is refreshing. DS loved it! I will be on the lookout for different flavors 'canes', the next time I'm in a candy store. Thanks for sharing, Nyteglori!
1

candy cane stick

1

lemons or 1 other citrus fruit
Punch candy cane stick down into lemon. Suck on candy cane like a straw.