Nif_H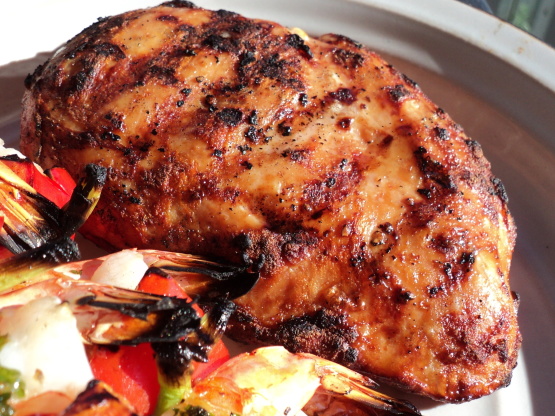 Another good recipe from local news chef, Chef Walter. A nice change from the usual lemon pepper marinade on store shelves. This recipe is enough for 2 pounds of boneless skinless chicken breasts. Prep time is marinade time. Note: feel free to cut back or eliminate the salt in this marinade. Low-sodium soy sauce also works well for this. (Thanks for the tip, Nif!)

I used this to marinade my chicken tonight for the grill, I increased the garlic and used seasoned salt in place of white salt, I also add in some cayenne pepper, wonderful marinade and one i will use again soon! thanks Mis!
Mix everything together well. Pour into a shallow dish or large zip top bag.
Add chicken. If using a dish, cover. Zip the bag if using a bag. Stash in the refrigerator for at least 2 - 3 hours, turning occasionally.
Drain off the marinade and grill, or bake at 325 F for about an hour in a greased baking dish.