Lemon Linguini (With Shrimp)
Kathy228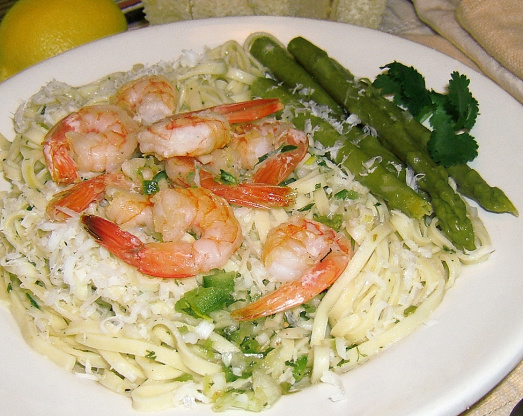 Found this recipe in a local newspaper. One of those that I haven't fixed yet, but want to.
Cook linguini according to diretions.
Combine next 4 ingredients in large serving bowl.
Add pasta and toss well. Season with salt and pepper to taste.
Toss in parmesan cheese.
Add asparagus and shrimp.