CoffeeB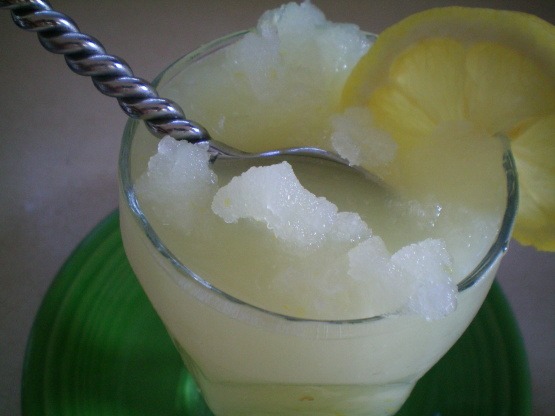 From Rachel Ray's August magazine.

This indeed is a very tart tart slush. I ended up having to add 1 packet of Splenda to the mix as it was just a bit to sour for me. This is personal preference though and so for those that like really sour slushies, this would fit the bill. Very refreshing and would make a great drink for a hot summer day!~ Made for PhotoTag~
Using a blender, mix the boiling water, sugar, lemon peel and lime peel until the sugar is dissolved, about 15 seconds.
Add the lemon juice, lime juice and ice cubes and blend on high speed until slushy, about 15 seconds.
Serve with the lemon and lime slices.