Lemon Layer Cake With Lemon Cream Frosting
Prep 30 mins
Cook 20 mins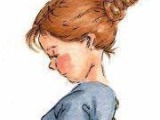 This recipe was first published in the January 1945 issue of Gourmet magazine as Nun's Lemon Layer Cake. This is the updated and improved version. I hope you enjoy it as we do. It is a very special cake indeed.
Directions
Preheat oven to 375*F.
Butter 2 8-inch round cake pans and line with parchment paper.
Butter paper, dust with flour, knocking out the excess.
Sift together flour, baking soda, and salt.
Stir together milk and lemon juice (mixture will curdle)> Beat butter in a large bowl with an electric mixer until creamy.
Gradually add sugar, beating until pale and fluffy.
Add eggs 1 at a time, beating well after each addition.
Alternately add flour and milk mixtures in batches, beginning and ending with flour, mixing at low speed until just combined.
Divide batter between pans, smoothing tops.
Bake in middle of oven for about 20 minutes.
Cool in pans on racks 10 minutes, then invert onto racks, remove paper, and cool completely.
To make Lemon Curd; whisk together juice, zest, sugar, and eggs in a 2 quart heavy saucepan.
Stir in butter and cook over moderately low heat, whisking frequently, until curd is thick enough to hold marks of whisk and first bubble appears on surface, about 6 minutes.
Transfer to a bowl and chill, it's surface covered with plastic wrap until cold, at least 1 hour.
To make frosting, beat cream and confectioners sugar with cleaned beaters until it just holds stiff peaks.
Fold one third of whipped cream into lemon curd to lighten, then fold in remaining whipped cream.
To assemble cake; put 1 cake layer, rounded side up, on a cake plate and spread with one fourth of frosting.
Top with second layer, rounded side up and spread top and sides with remaining frosting.
Decorate with Candied Violets if desired.
Note: Cake can be assembled 1 day ahead and chilled in a cake keeper or loosely covered with plastic wrap (use toothpicks to hold wrap away from frosting).
Let stand at room temperature 30 minutes before serving.
Most Helpful
This was a delicious, very lemony cake. I'm glad the cake recipe was a bit forgiving, since I overbeat the batter. I made this in a 10 3/4" springform and then sliced horizontally to make three layers. The cake stayed together nicely and the few broken parts could be glued together nicely with the lemon curd. I used 1/2 of lemon curd between layers before adding whipped cream for frosting to go on top. Great cake. I will try it again as suggested by Fay as an orange cream. Yum!
I was really disappointed in this recipe. I followed the instructions to the letter, and I was surprised when I ended up with a very thick, heavy batter. It was unlike any cake batter I've ever seen, and I wondered if I had done something wrong. I went back over the recipe, and I had done everything exactly as instructed, but it still didn't look right to me. I should have trusted my instincts. After baking, the cake was dense, heavy and DRY. It was practically inedible. I felt terrible because this was a birthday cake. Never again will I make a cake for a special occasion without a test run first.
I have been making this cake for years. Its my favourite cake, Dh requests it at least once a month. I recived this recipe from a chefs school 1 day baking class. I use my own cake recipe and dont add any confectioners sugar.