Lemon Herb Roasted Turkey Breast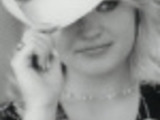 15 minutes of prep is all it takes to create this succulent roast turkey breast. Allow it to linger in the oven for 2.5 hours while you take care of life. Add a few sides and you have a great meal.
Directions
Preheat oven to 325°F
In a small bowl combine, green onion, lemon peel, sage, 1/4 t lemon pepper, the marjoram, and garlic. Set saide.
Rinse turkey breast and pat dry. Gently loosen skin from turkey but od not remove. Spread seasoning mixture evenly under the skin and replace skin neatly over meat. Sprinkle remaining seasonings over the top of the skin.
Place turkey breast on rack in a roasting pan and add 1/2 inch of water to the bottom of the pan.
Roast 2 hours and 30 minutes or until thermometer registers 170°F Remove from oven, cover losely with foil and allow to rest 5-10 minutes before slicing.