Lemon Glazed Brussels Sprouts
Bergy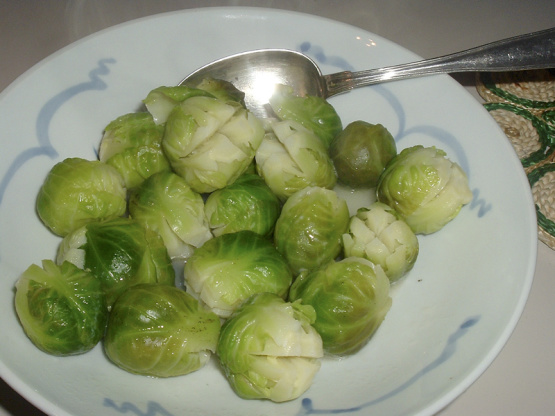 Brusssels Sprouts are one of my favorite vegetables and I am always looking for new ways to prepare them. These only need a minimum attention before serving, and taste wonderful with my recipe for slow cooked Hoisin Pork Roast.
Combine first 4 ingredients in large pot; cover and bring to boil over high heat.
Reduce heat to medium.
Cook until brussels sprouts are crisp-tender, about 10 minutes, stirring occasionally.
Stir in lemon juice; cook uncovered until glaze coats brussles sprouts, about 1 minute.
Season to taste with salt and pepper.
Transfer brussels sprouts to a bowl, sprinkle with lemon peel and serve.