Boomette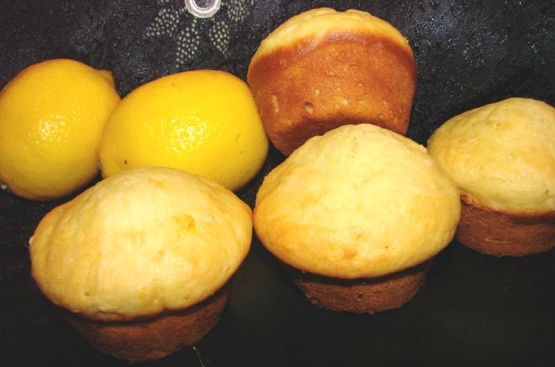 Nonfat yogurt keeps these lowered-fat muffins moist while lemon zest perks up the flavor. Splenda for baking could be used for the sugar and butter for the margarine if you prefer.
Preheat oven to 375ºF. Coat 12 muffin cups with cooking spray or line with baking papers.
In a large bowl, beat margarine and sugar until fluffy.
Beat in egg whites, one at a time, or egg sub. Add ginger and lemon peel.
In a separate bowl, add baking soda to yogurt and stir; mixture will bubble.
Fold flour into sugar mixture, 1/3 at a time, alternating with yogurt. Blend well.
Divide batter evenly among baking cups.
Bake 18-20 minutes or until golden brown.