Alia55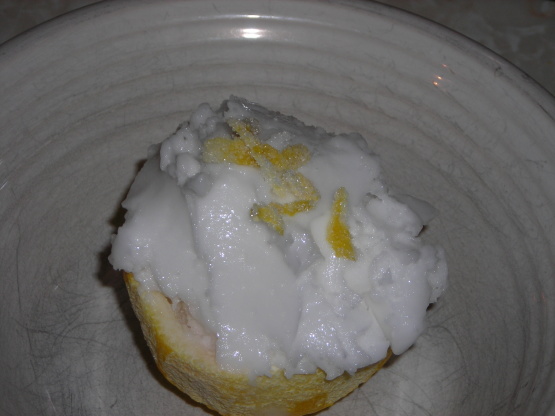 these are very easy to make and can be made in advanced. I generally save the lemon halves when I make fresh lemonade and simply clean them out and freeze them till I need them.
Freeze cleaned lemon halves.
Once lemon halves are fully frozen, place a scoop of gelato into the lemon "cup".
Freeze again till firm.
Just before serving garnish with candied lemon zest.