Parsley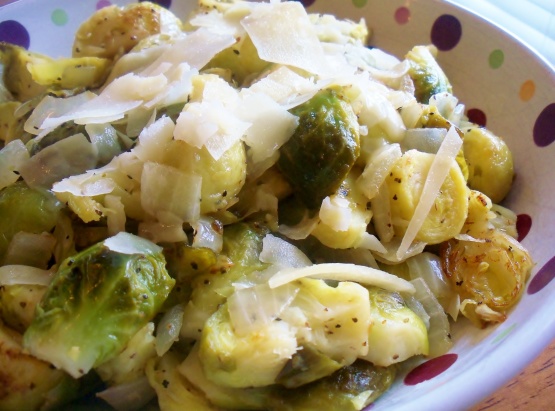 This is from TOH. This looks like such a perfect combination of flavors!
In a skillet, saute brussels sprouts and onions in butter for 5 minutes.
Add garlic, lemon juice and zest, salt and pepper; saute for 1 minute.
Reduce heat to medium and cook for 5-6 minutes or until sprouts are tender.
Sprinkle with Parmesan cheese and serve.