C in PA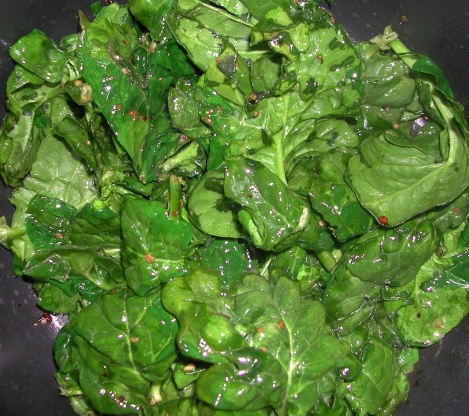 This recipe was a side dish at a restraunt we ate at. I ate so much I couldn't finish my salmon. The spinach is not cooked so the flavor is very fresh. Since finding this recipe we have gone through 5 pounds of spinach!! (in 2 weeks)

Oh my! This was terrific! I halved the butter, lemon and olive oil, kept the garlic as written. It was just superb! Using the full amount of fats would have been too oily for my taste and more than 2 T of lemon juice would have been too overpowering. This is definitely going to the top of my favorite spinach recipes. Thank you sooo much.
In large pot, add olive oil, butter, garlic and the juice of 1/2 lemon. (you may adjust olive oil/butter/lemon to your liking).
Let cook over low heat for about 20 minutes so the flavors meld.
Take off heat, add spinach, toss well and serve.