Lemon Garlic Dijon Vinaigrette
GaylaJ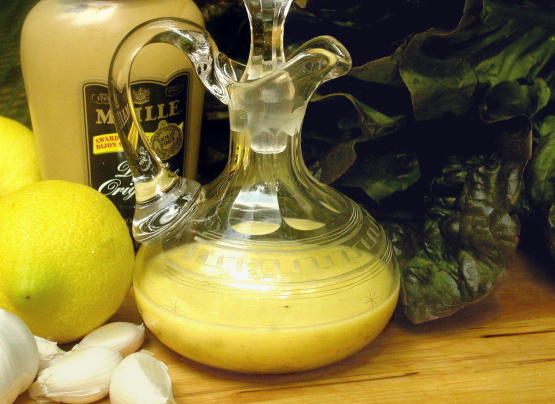 There are other Lemon Garlic vinaigrette on Zaar but the touch of Dijon in this recipe gives it a special character. Lovely on a simple lettuce, tomato salad

This is indeed a special recipe. I never really measured out my recipe.....it was "a little bit of this, a little bit of that", but since I just love Dijon mustard, I probably used more towards 1-1/2 tsp. Word of caution: olive oil has a shelf life. Make sure that it has not gone rancid. If it smells good....it is good!!!
Whisk together the lemon juice,mustard,pepper, salt& Garlic.
Slowly whisk in the oil, whisk until you can see it has fused and is slightly thicker.