Lemon & Fresh Mint Marinade
Prose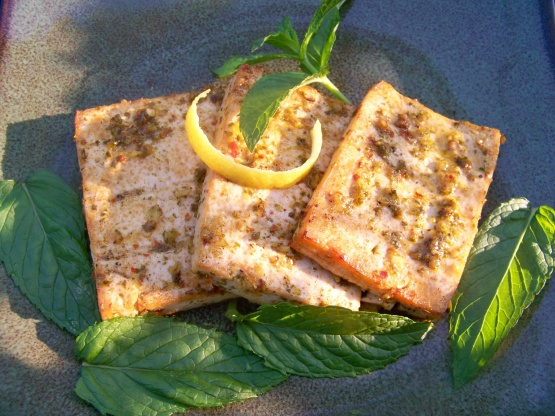 Made this this past weekend for some grilled veggies (zucchini, summer squash and orange peppers). Delicious, fresh, a true taste of Summer!Measurements are slightly approximate...use you own judgement, I was kinda winging it!

Really really good. I also used it on some tofu, wish I had had the time to let it sit for longer because the leftovers the next day were truly fantastic. I look forward to trying this on veg destined for the grill. Thanks Kozmic!
Blend all ingredients in blender until cloves of garlic are small. Flecks of green mint leaves are perfect.
Pour over your favortie veggies and let set for up to 3 hours.
Grill!