Geema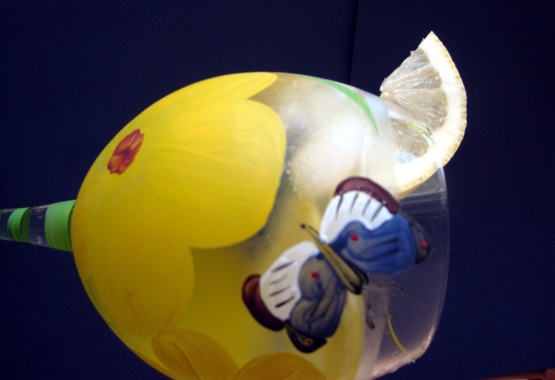 A non-alcoholic drink with a little sizzle! This recpe is used in Europe(England, Meditteranean, Eastern Europe, and in the Northeastern, Western, and Mid West USA(where apples are grown).

well the first time I tried this..there was a little error in the ingredients lol.. So i went and got soda soda lol...and made this again. its wonderful sharon! I like the apple and lemon together :-) I made a little fan-type decoration with part of an apple and put it on the rim :-) it looked really cute!
Combine apple and lemon juices.
Fill glasses halfway with soda and top off with the juice mixture.
Garnish with a strip of lemon peel.
Enjoy!