Annacia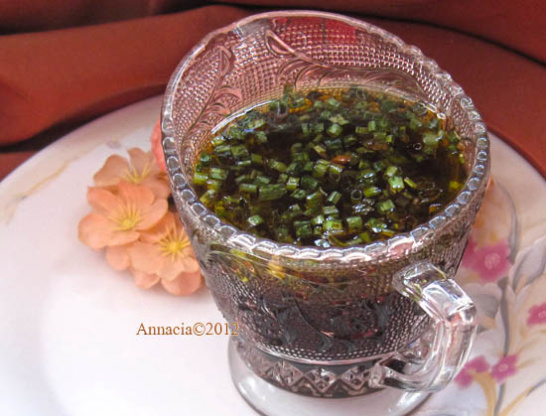 This recipe was emailed to me as part of a salad recipe. The dressing intrigued me. It is wonderful over chicken salad with mixed greens or mixed with tuna for a deliciously different tuna salad. "The Best Diabetes Cookbook" by Katherine Younker.
In bowl, whisk together vinegar, lemon juice, water, onion, garlic and dill.
Whisk in oil until thoroughly combined; allow to sit at room temperature for 30 to 60 minutes before serving to allow flavors to blend.
Refrigerate leftovers, allow to come to room temperature before serving.