PaulaG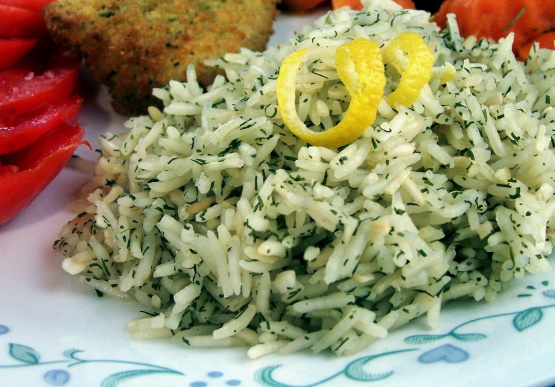 I found the basis for this recipe years ago and have revised it over the years. Try this tasty rice with fish or chicken. I prefer to use a good quality long grain rice, especially Jasmine, but any rice will do.
1 tbs of butter, "finely ground black pepper", a little more salt.
Heat the olive oil in a saucepan.
Saute the chopped onion for 1 minute.
Add rice and "parch" over low heat, by stirring until the rice turns white again. Do not let the rice brown.
Add the rest to the ingredients and bring to boil.
Lower heat and cover with a tight fitting lid. Cook until all of the liquid is absorbed.
Fluff well with a fork, replace the lid and let sit for 5 minutes.
Note: The rice turn translucent when mixed with the oil. Sauteing the rice greatly reduces foaming during cooking.