gailanng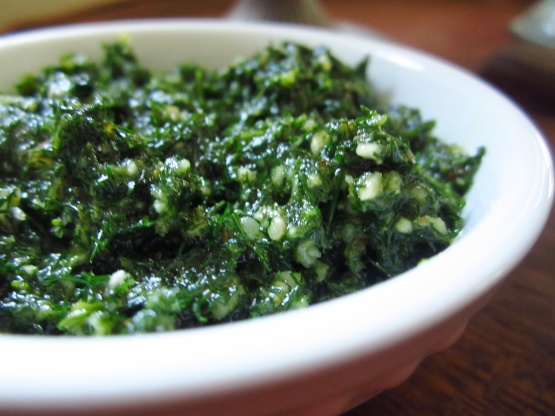 This is a Scandinavian twist on basil pesto. You may substitute this for basil pesto and it's particularly good on grilled fish or chicken.
Place walnuts and garlic in a food processor and process until finely chopped.
Add the dill, lemon zest, and salt. Process until you have a thick paste.
Continue to process (pulse if your food processor can pulse) while gradually adding the oil until the pesto is the consistency of a thick tomato sauce.
Refrigerate until ready to use.