Derf2440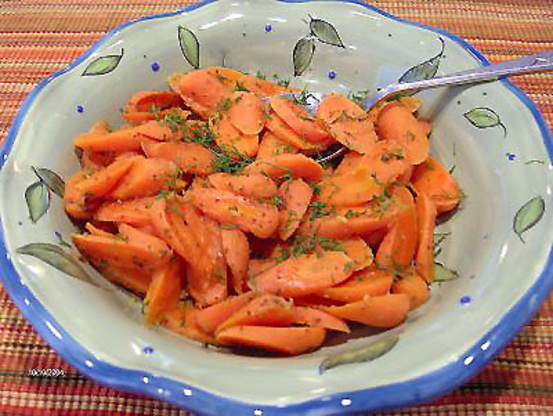 For the adult taste in you, this is great! This was quick and easy to make. I get so tired of plain veggies. The kids did not care for the seasonings so next time I'll fix them their own with just the chicken broth. Thanks Dorothy this is another keeper.
Heat the olive oil in a large nonstick frypan over medium high heat.
Add carrot, and saute for 2 minutes.
Stir in broth, rind, juice, celery salt and 1/4 teaspoon black pepper.
Cover, reduce heat to medium low and cook for 10 minutes or until tender, stirring occasionally.
Remove from heat, stir in dill.