Lemon Dijon Sauced Broccoflower or Broccoli
Kathy228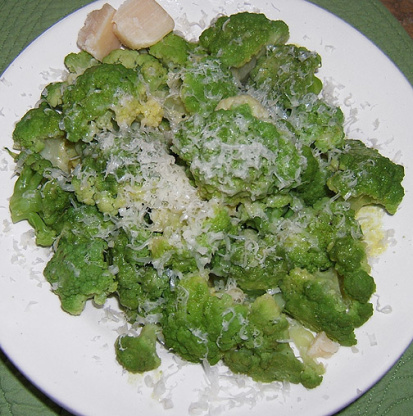 This is how I make broccoflower, but it works well with broccoli, too. Two tbsp butter is usually plenty, but if you have a large head of broccoflower, you may want the 3 tbsp.

It was good, but there was too much butter for my taste and the cheese was unnecessary. next time I'll try it with olive oil and no cheese.
Cook or steam broccoflower flowerets until fork-tender -- about 7-9 minutes; drain.
While flowerets are cooking, combine in a large bowl, melted butter, mustard, lemon juice, salt and sugar and mix.
Place cooked drained flowerets into bowl with the sauce and tooss to coat.
Sprinkle with parmesan cheese and gently toss.
Serve.