Lemon Dijon Mustard Honey Baby Carrots
ImPat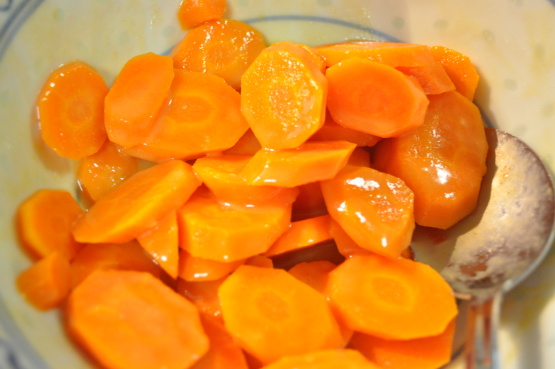 Easy way to give another twist to our friend the carrot. They taste great as leftovers too.

This was very yummy and easy! Next time I'll try it with sliced carrots to increase the surface area (more sauce per bite)! I only had 1/2 lb. baby carrots, so I halved the recipe - tasted great.
Whisk together the honey, mustard, lemon and olive oil.
When carrots are cooked toss with the dressing& serve.