Bayhill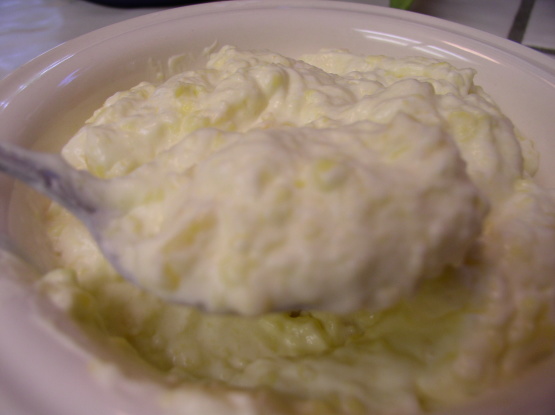 My mother gave me this recipe and it has been a favorite ever since.
This was very yummy! The texture is light and airy. The flavor is very subtle with the taste of pineapple. It is a very refreshing dessert during the hot days of summer. This is very similar to a recipe that my grandmother made which was a family favorite. My family really enjoyed this dessert. Thank you for sharing this recipe...it is definitely a keeper.
Cream dry jello into softened cream cheese.
Add 4 cups of boiling water and reserved juice from the pineapple. Stir well.
Let set, about 3 hours.
Add the pineapple.
Whip the cream and fold in .
Pour into a 9x13 glass dish and let set.