Prep 30 mins
Cook 40 mins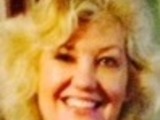 This is an old favourite which most Aussie kids have grown up with. While cooking, the mixture separates into a light-as-air lemony sponge on top with a lemon custard sauce below. The secret is not to overwork the mixture - use a light hand! If you have any left over - which is unlikely - it will keep for a couple of days in the refrigerator and can be warmed briefly in the microwave.
Directions
Set oven to 180°C (350°F) Put the flour, lemon rind and juice, melted butter, egg yolks and half of the measured sugar into a mixing bowl.
Beat until mixed.
Heat milk just until it reaches room temperature.
Add milk to egg mixture and beat briefly until combined.
With clean, dry beaters, whisk egg whites, gradually adding remaining sugar, until the mixture forms stiff peaks.
Lightly fold about 1 cup of the lemon mixture into the beaten egg whites, then add the egg white mixture to the rest of the lemon mixture.
Be very gentle with the mixture- a few lumps of white won't hurt.
Gentle handling at this stage will result in a feather-light sponge.
Empty the mixture gently into an ungreased, round, ovenproof dish (I use a 6 cup capacity pyrex casserole dish).
Place a baking tin in the oven.
Place the dish in the baking tin.
Now, using a jug or a kettle, add water to the baking tin so that it comes halfway up the sides of the dish.
Bake for about 40 minutes until the sponge top is light brown and well set.
Serve while still warm with cream or ice cream.
Most Helpful
We love lemon desserts and this sure fit the bill,hubby said he would give it a 10. I made indivisual servings and it was excwllent .....

OOh yes, this is what I've been looking for. My husband grew up on Lemon Delicious. My grandmother (in the UK) had her own verison called Lemon Surprise. Made it tonight and we all loved it. Just the right blend of yummy loose lemon custard in the bottom and light as a feather sponge on top. Thank you.
I followed the recipe exactly and it was great. I put a skewer in at the end and it came out sticky but when I read the description, I realised there is a sauce underneath so a sticky skewer was to be expected. I served this at a dinner party and all the adults loved it but two out of four children didn't like.