dojemi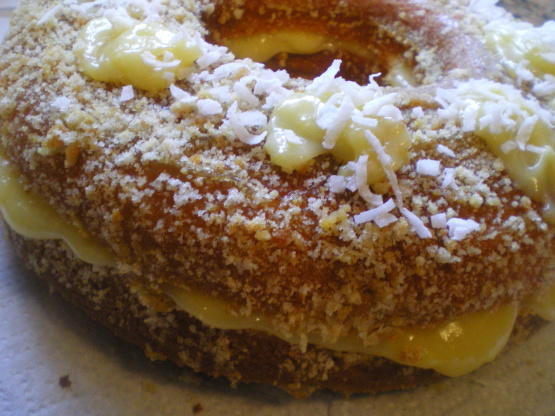 This recipe can be prepared in 45 minutes or less. Serve this tangy treat with biscuits, toast, or scones. Or use it as a dessert dip or spread between the layers of a cake. From Gourmet, 1999. Also, to be used with my recipe for Lemon Cream Cheese Coffee Cake or Meringue Kisses!

Top Review by Laudee
This Lemon Curd has got to be the best there is out there! Very, very easy and quick to prepare, and the taste is Heavenly! Can't wait to try it with your Meringue Kisses. Bet that's a treat and a 1/2! Thanks for sharing a dandy, Bev. Laudee C.
Finely grate enough zest from lemons to measure 2 teaspoons and squeeze enough juice to measure 1/2 cup.
In a metal bowl whisk together zest, juice, sugar, and eggs.
Cut butter into 4 pieces and add to mixture.
Set bowl over a saucepan of simmering water and cook mixture, whisking occasionally, until thickened and smooth, about 20 minutes.
Lemon curd may be kept, chilled and its surface covered with plastic wrap, 3 days.
Serve lemon curd warm or chilled.