Boomette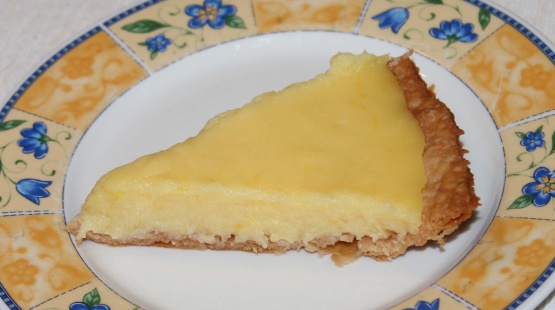 A New Zealand recipe from ecook.com.co.nz Posting for ZWT 5. You can also serve in mini phyllo shells, put a tiny bit of whipped cream on, and garnish with teeny lemon strips.

I'm making Lemon Tiramisu tomorrow and need lemon curd in the mix. I chose this recipe because it was an NZ one and I know the chef-having never made lemon curd before, I had no other reason to choose the recipe. I'm glad I did because it turned out super simple to make the half quantity, and to make, and it tastes great. I could just sit and scoff the bowl right now and ner mind the tiramisu!
Beat the eggs with a pinch salt until smooth.
Strain.
Place the eggs, melted butter, sugar, lemon rind and juice into the top of a double saucepan.
Cook over simmering water for about 10-15 minutes, stirring constantly until thickened.
Alternatively cook in the microwave on medium high for about 10 minutes, stirring regularly to prevent the mixture curdling.