Zurie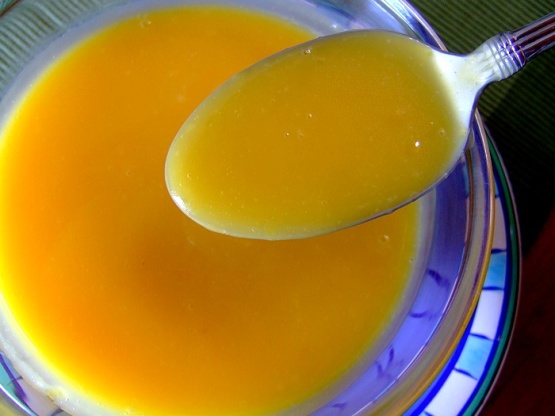 Delicious for many uses. Try it in Ethereal Lemon Pie, recipe in 'Zaar.

This is fabulous -- simply wonderful! For the record, I used three large lemons for the juice, and the zest of two of those lemons in this recipe. Just in case you are making a shopping list...
Melt butter in a heavy medium saucepan over medium low heat.
Remove the pan from the heat and whisk in sugar, lemon juice, zest and salt.
Whisk in the yolks until smooth.
Cook the mixture, whisking constantly, until it thickens and leaves a path on the back of a wooden spoon when a finger is drawn across it, do not allow the mixture to boil.
Immediately pour lemon curd through a strainer into a bowl.
Let cool to room temperature, whisking occasionally.
Refrigerate, covered, until ready to serve (Lemon curd keeps for a month in the refrigerator and for about 3 months in the freezer).