Prep 35 mins
Cook 45 mins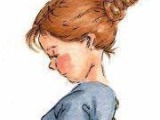 I got this new cookbook yesterday "Baking, From My House to Yours" by Dorrie Greenspan. It's chock full of lovely recipes. I made this last night and it's wonderfully rich with just a hint of lemon flavour. My husband really enjoyed it and so did I!
2 1⁄4 cups whole milk
1 grated lemon, zest of
4 large eggs
1⁄2 cup sugar
pure lemon extract (optional) or extract (optional)
Directions
Put the milk and the lemon zest in a saucepan and bring just to the boil. Remove from heat, cover and set aside. Let sit for 30 minutes in order for the lemon flavour from the zest to infuse the milk.
Whisk the eggs together with the sugar. Strain the infused milk through a fine sieve into a large measuring cup. (Reserve the strainer with the lemon zest for a bit later)Whisking the whole time add the infused milk to the beaten eggs a little at a time in order to keep the eggs from cooking. Strain the mixture through the reserved lemon zest in the strainer back into the pan. Stir in lemon oil if using.
Place 6 large (3/4 cup size) custard cups in a large shallow roasting pan. Divide the custard mixture between cups. Fill the roasting pan with boiling water just until it comes halfway up the sides of the custard cups.
Carefully, place in a pre-heated 160*C/325*F oven and bake for 40 to 45 minutes, or until they jiggle only in the centre when you tap the cups lightly. Transfer to a wire rack to cool, then cover and refrigerate for at least 2 hours before serving.
Most Helpful
This was easy to put together and tasted wonderful. Didn't have an lemon extract which i will use next time. It took a little less time to cook than stated in my fan oven. about 35 minutes and it was a little brown on the top, but didn't affect the taste.

This is a lovely recipe! I made it exactly as stated and it turned out with a very mild taste of lemon. I didn't strain the mixture as I wanted to leave a little of the lemon zest in the pudding. I poured the milk mixture into a large dish rather than several ramekins. This worked very well and the pudding was done in about 45 minutes. Only problem was that this was so good that I gave a very healthy serving to myself and DH......this would not serve 6.....would maybe serve 4. I will definitely make this again as a very light dessert but might add a bit more lemon (didn't have any lemon extract). Thanks so much MarieAlice.....lovely addition to my pudding recipes !