Calee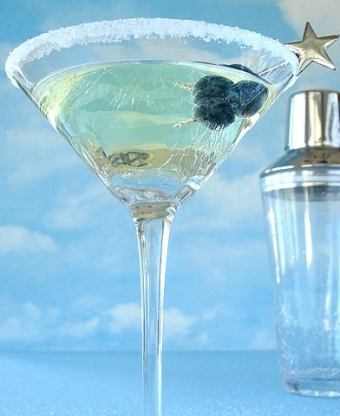 A yummy lemon alternative to a lemon drop - can you ever have too many martini recipes?? YUMMY!!! Thanks again to Sandra Lee for another fabulous recipe!! She featured an entire show of lemon based recipes -this one, Lemon Chicken Soup,Lemon-Herb Butter-Basted Chicken,Lemon Garlic Broccoli, and Lemon Pudding Brulee with Blueberries ALL of which I am submitting because I think it would make for an awsome spring/summer dinner party idea!! Enjoy- I know we will!! ** Note - she did use a Lemon Drop RImmer by Stirrings to rim the glass - check them out if you haven't ever used their products for your tini's - they have something to enhance your favorite - just a fun touch to make them that much more fun when throwing a party!! ***Update - original recipe called for 1/2 oz Limoncello, but everyone at our party agreed that it was MUCH better with at least double, so I changed the recipe to 1 oz. Make to suit taste. ;)

I enjoy Sandra Lee and her cocktails and this one's no exception. The sweetness of the vanilla complemented the lemon wonderfully. I use Stirrings rimmers and mixers but had no blueberries in the house, tsk, tsk. TFS a good martini with us. Made for the March Beverage Tag.
sugar, rimmer (recommended Lemon Drop Rimmer by Stirrings)

2

ounces vanilla vodka (recommended Stoli)

1

ounce fluid ounce limoncello
ice cube

1

dash carbonated lemon-lime beverage (recommended Sprite or 7-Up)
blueberries, for garnish
Moisten the rim of a martini glass and coat with lemon drop rimmer or sugar.
Add vanilla vodka and limoncello to a martini shaker filled with ice.
Shake and then strain into the martini glass.
Add a splash of lemon-lime soda and garnish with fresh blueberries if desired.
Enjoy! ;).