mersaydees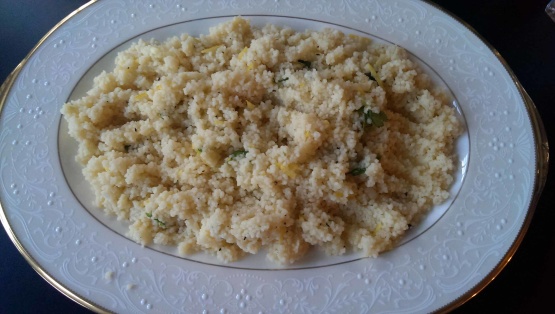 This recipe goes with fish entrees, has a delicious lemon zip and is easy to make! From Cooking Light.

Delightful couscous recipe! Very light and not overpowering, great as a side to any dish. I don't care for onions so left them out. Thanks for sharing the recipe!
Bring water to a boil in a medium saucepan; gradually stir in couscous. Remove from heat; cover and let stand 5 minutes. Fluff with a fork. Stir in onions and remaining ingredients.