This is a great cupcake recipe that I created. Lemon and coconut is such a good combanation. If you wan't you can subsatute lime zest for the lemon zest in the frosting for Lime Coconut Cupcakes. You can also add no zest at all to make regular coconut cupcakes.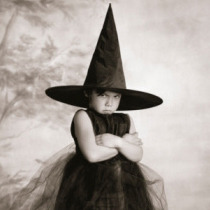 These cupcakes were very easy to put together and had a nice flavour. They are a little more dense than I'd prefer, but delicious just the same. The frosting is "out of this world". So creamy with just a hint of sweetness..So creamy in fact that I did have to put them in the fridge to firm it up a bit. We found that they were their best the day they were made. Thanks for a lovely recipe Cupcake. :) Made during the 2010 Postcard Swap.
For the cupcakes: Preheat oven to 350 degrees. Line a cupcake pan with 12 paper baking cups. In a medium mixing bowl stir together flour, baking soda, and salt, set aside.
In a small saucepan heat butter and milk over low heat just until mixture is hot and butter is melted. Remove from heat.
Meanwhile, in a large mixing bowl with an electric mixer on medium speed beat eggs, egg yolk, sugar, and vanilla until lightened in color and thickened. On low speed gradually add flour mixture and beat until blended. Slowley add hot milk mixture and beat until combined. Stir in coconut.
Divide batter evenly between baking cups. Bake until toothpick inseted into center comes out clean, about 20 minutes. Cool cupcakes in pan for 10 minutes. Transfer cupcakes to a cooling rack to cool completley.
For the frosting: In a medium mixing bowl on medium speed cream butter and cream cheese until smooth.
On low speed gradually add powdered sugar. Add vanilla and lemon zest and beat until smooth and creamy. Spread frosting on cupcakes and top with coconut.