Kaysma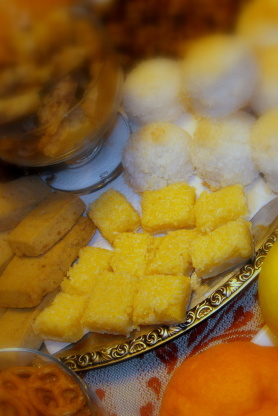 If you like lemon, you'll love these!

SO GOOD!!! I love lemon and these are truly packed with lemon flavor. The coconut adds a nice touch, I really liked it in these bars. I used the lemon concentrate, it worked great. SO easy to make!! Done in about 35 minutes. I will keep this one in my tried and true file!! Thanks Mary!
Preheat oven to 350°F degrees.
Lightly grease a 13x9 baking pan; set aside.
In a medium bowl, combine flour& powdered sugar; cut in margarine with pastry blender until crumbly.
Press mixture into bottom of prepared 13x9 pan & bake for 15 minutes.
Meanwhile in a large bowl, combine eggs, sugar, baking powder & lemon juice.
Pour over crust and top with coconut.
Bake 20 minutes or until golden.
Cool completely & cut into bars.
Store in refrigerator.
NOTE: For plain lemon bars, omit coconut & add 3 Tbsp flour to egg mixture, and proceed as above.