breezermom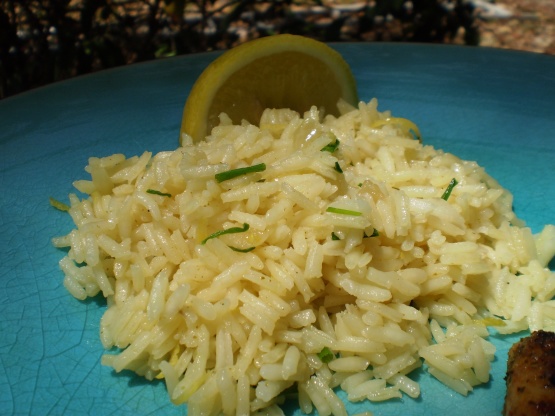 This makes a lovely meal served with chicken or pork, steamed carrots and a light fruit salad. (My personal favorite fruit salad: honey melon, kiwi and fresh raspberries with a splash of lemon juice and a sprinkling of vanilla sugar).

I usually do not like anything with curry in it...but I really liked this recipe....I cut the curry in half and added some shredded carrots and it was wonderful...and such a great color.. Thank you for such a nice recipe.
Melt margarine.
Add onions and saute.
Add rice and curry or tumeric and cook until grains of rice are all coated.
Stir in half the lemon peel and all the broth.
Bring to a boil.
Cover and simmer over low heat for 20- 25 minutes.
Stir in remaining lemon peel and chives just before you serve.