Lemon Chiffon Cake with Strawberry Sauce
This is a wonderfully easy cake to make for Passover. It has a nice light lemon taste and the strawberry sauce is a great compliment. However, feel free to use the sauce of your choice or other accompaniment. Serve the sauce warm or at room temperature. The sauce can be made several days ahead and brought to room temperature to serve. The sauce makes 2 cups. I let each person apply their own sauce rather than pouring over the entire cake. This recipe was originally found in the "Let My People Eat!" cookbook.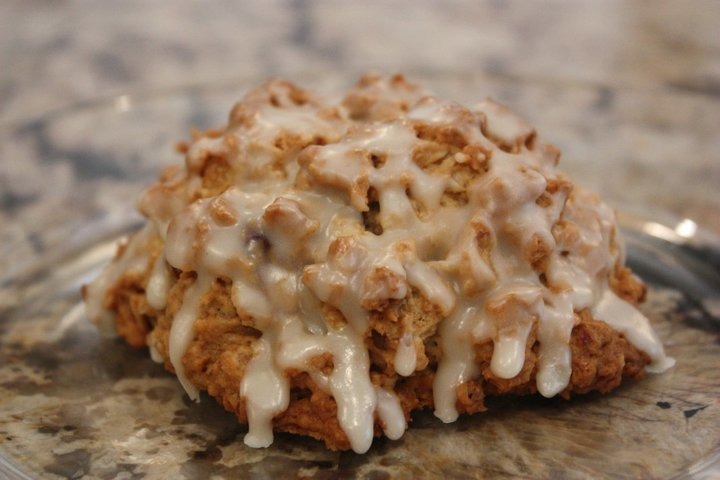 Top Review by aviva
This was a very good cake for Passover. My husband loved it with the strawberry sauce. I couldn't find pineapple preserves so I used crushed pineapple instead. I used a tube pan and my cake also collapsed a little on one side. I wonder if this is just due to it being a Passover cake. My aunt made an angel food cake this year and it also collapsed on a side. I also had a problem removing the cake from the bottom cake ring part of the tube pan. I left the pan ungreased as the recipe said and I also had a nonstick pan. This was the first time I used a tube pan so maybe I did something wrong. I didn't know which was supposed to be the top of the cake, so I flipped it and had the bottom be the top though some of the bottom had scraped off on the pan. It still looked better than the collapsing side. I will make this cake again next year since so many people enjoyed it.
Cake: Preheat oven to 350°F.
From cake mix, empty bag containing the powdered egg whites into a large mixing bowl.
Add water and mix on low until egg whites are dissolved, then slowly increase the speed.
When soft peaks begin to form, slowly add the sugar, a little at a time.
Beat on high 1-2 minutes or until soft peaks form and then set aside.
In another large bowl, beat oil and eggs 1-2 minutes until mixed and light in color.
Add vanilla, lemon juice and zest and mix well.
To the oil and egg mixture, add second bag from cake mix along with matzo cake meal.
Mix on low until blended.
Fold into beaten egg whites.
Pour into ungreased angel food cake pan or 9-inch tube pan.
Bake 35 minutes.
Remove from oven and allow to cool completely before removing the cake.
Serve with the sauce of your choice.
SAUCE: Place strawberry preserves in a small saucepan.
In small bowl, mix together the potato starch and wine, then add to the preserves.
Heat on medium-high until it begins to boil.
Reduce to low and stir until thickened.
Remove from heat.
Fold in the pineapple preserves and strawberries.
Pour some over the cake or cake slices, sprinkling with almonds.