ladypit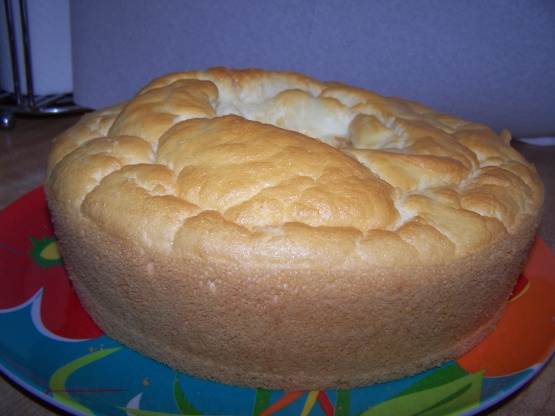 Yield 15 servings Diabetic recipe from the SPLENDA company. Nutritional Information, per serving: Energy: 151 calories; Protein: 3.5 g; Fat: 8.1 g; Carbohydrates: 15.9g. Per serving with glaze: Energy: 167 calories; Protein: 3.5 g; Carbohydrates: 20.0 g. Preparation time does not include 45 minutes cooling.
Top Review by moxie
I keep on my kitchen counter a white milk-glass fruit bowl on a pedastal, always filled with lemons. Truth be known, they are there more for color than cooking. But your recipe coaxed me to pull them out, zest them and juice them, and put them in a cake. I am so glad I did. This cake had a lovely texture for me, airy and light, with a wonderful tart flavor. I will confess to using twice the zest, and adding some to the glaze as well. Most things, I think, improve with more zest. Thanks you, friend, for sharing your recipe and my kitchen today.
In a bowl, sift together flour, SPLENDA, baking powder and salt.
Make a well in centre of flour mixture.
Add ingredients to well in the following order: oil, egg yolks, water, lemon rind and juice.
Beat with mixer at medium speed until smooth.
Beat egg whites with cream of tartar until very stiff peaks form.
Add batter and fold in gently.
Pour into ungreased 10-inch (25 cm) tube pan or non-stick Bundt pan.
Bake at 325F (160C) for about 50 minutes.
Invert pan and cool for 45 minutes.
Gently loosen cake from pan.
LEMON GLAZE: Mix 1/2 cup (125 mL) icing sugar and about 1 Tbsp (15 ml) lemon juice, until smooth Drizzle over cooled cake.