Lemon Chicken With Artichokes and Capers
Prep 10 mins
Cook 30 mins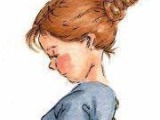 Boneless chicken in a lucious sauce full of flavour. Lemon, capers, artichokes,mushrooms,... who could ask for more! Linguini or rice are the perfect accompaniment.
Directions
Heat the olive oil in a large skillet.
Add the onion and garlic and cook for three minutes.
Add the chicken and cook until lightly browned.
Add the mushrooms and cook 2 minuts more.
Add the flour and cook 1 minute, stirring.
Remove the skillet from the heat and slowly stir in the chicken broth, wine, lemon juice and lemon zest.
REturn the skillet to the heat and bring to a boil, stirring until the liquid thickens.
Add the artichokes.
Cover and reduce the heat; simmering 10 minutes, stirring occasionally, or until the chicken is cooked through.
Season with salt and pepper.
Serve the chicken and sauce over linguini or rice and garnish with the capers.
Most Helpful
My husband and I loved this! it was the perfect amount of lemon and combined with the capers and artichokes, made for great flavor. I used dry cocktail sherry instead of wine as I did not have any. Served with linguine....tasty!
We liked this, but I made some changes first. I used way less lemon juice, and added some lemon thyme. It came out tasting like my greek meatballs, except with chicken. But I think next time I'll leave the capers out, because they didn't taste so good. And I'll make more sauce next time, because we didn't have enough.
A little too tart for my taste.