I love Lemon Piccata recipes. This one is made with Chicken but you can substitute Veal and works great. The original recipe came from the back of the Meyers Lemon Juice bottle that you get from William Sonoma.
Directions
In a shallow bowl put the flour, salt and pepper and dredge your chicken, shaking off excess.
In a large fry pan over a medium high heat, place 2 Tbs. of oil and heat until almost smoking. add the Chicken and cook until browned and opaque throughout, about 8-9 minutes total. Place chicken on a warm platter and cover while you make the sauce.
In the same pan over a medium high heat, warm the remaining 1 Tbs. of oil . Add the shallots and sauté until soft and translucent, 1-2 minutes. Add the wine and reduce to about half. Use a wooden spoon and scrape the bottom of pan to loosen the brown bits. Add the lemon juice, stock and capers and cook until thickened, about 5 minutes. Whisk in the sage, butter and parsley. Spoon the sauce over the chicken and serve.
Reviews
Most Helpful
I loved this recipe. Thank you. I have tryed others, but they did not make The List. This was simply delicious.

Wow was the unanimous consensus! Perfect as is. Thanks Gone Fishin for sharing. I created Simple Vegetable Orzo to go with it. I will do this again, very soon. **This was saved in my Top 2008 Recipes Cookbook. Thanks again, Colleen!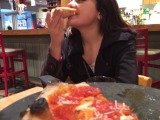 I really liked this recipe but I discovered that my wife and daughter do not like capers! So , I am giving this 4 stars only because 1/2 of the people who had dinner weren't crazy about it. I may try it again and without the capers, it's a family thing. Thanks for what I think is a good recipe.