Lemon Chicken and Asparagus Stir Fry
Prep 10 mins
Cook 30 mins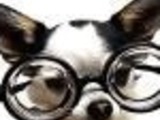 Very light and quick and delicious. You can use frozen asparagus if fresh is unavailable.
Directions
In a glass dish, stir together soy sauce, lemon juice, lemon zest and cornstarch.
Add chicken and coat well with marinade. Cover and refrigerate for 15 to 30 minutes.
Heat oil in a large, nonstick skillet over medium-high heat.
Add garlic and fry till softened.
Reserving the marinade, add the chicken, followed by scallions, asparagus, and carrot.
Stir-fry for 3 to 4 minutes, or until chicken is no longer pink.
Add marinade and cook until sauce is slightly thickened, about 1 minute.
Most Helpful
What a delicious recipe! I followed the recipe explicitly and my husband and I loved it. We just added Sambal Olek for a little heat, but mixed with the lemon, it was outstanding. Low carb and delicious. What more could you want? This is a keeper!
DH and I were very impressed with this dish! I think the lemon zest really made it outstanding, I used a microplane :-) This dish was easy to make and good for you too. DH and I are low carbing it, so we skipped the rice and did not feel cheated at all, very satisfying

Great stuff. My husband and son enjoyed it too. I doubled the marinade/sauce ingredients. Also, used about 1 lb each asparagus and carrots. Terrific over steamed white rice. Thanks!