JustJanS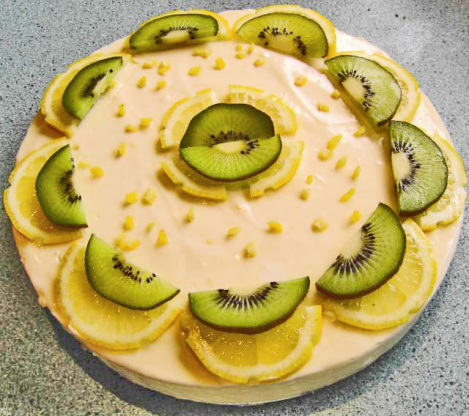 I've been making this for years without a recipe, so when dale! asked me for the recipe, I had to stop and think. I also use the same mix (less lemon juice) for a pineapple cheesecake. You can add sugar, but I love the tart lemon flavour. If you like your base right up the side of the cheesecake, double the base mixture-I like more cake, less crumbs!

A very versatile recipe. This one sure is an improvement on the plain old condensed milk cheesecake. We served it with passionfruit pulp drizzled over the top of the cheesecake. The cheesecake is rich but so delicious. It is very easy to make. I only had the biscuit crumbs on the base of the springform pan. I personally thought it gave the cake more elegance with only the base of the pan crumbed. I love the lemon zest throughout the cheesecake; it gave it a good tang. We are sharing half the cheesecake with our lovely neighbours who mowed our footpath yesterday for no reason at all other then being great neighbours. For chefs that have only ever tasted a baked cheesecake, don't expect it to be the same texture. The texture of this unbaked cheesecake is very different. It is a velvety smooth texture. Great recipe JanS. Thank you. :-)
Base: Combine ingredients and press into the bottom of a greased 22cm springform pan.
Filling: Beat the cheese and condensed milk in a food processor until smooth.
Add the juice and zest and process to mix.
Sprinkle the gelatine over the boiling water, and whisk with a fork to dissolve.
Pour into the processor, and mix well.
Lastly, add the whipping cream and pulse just enough to mix it through-you don't want to overbeat it.
Refrigerate for a few hours before decorating however you like-piped whipped cream, fresh fruit, passionfruit pulp, etc.